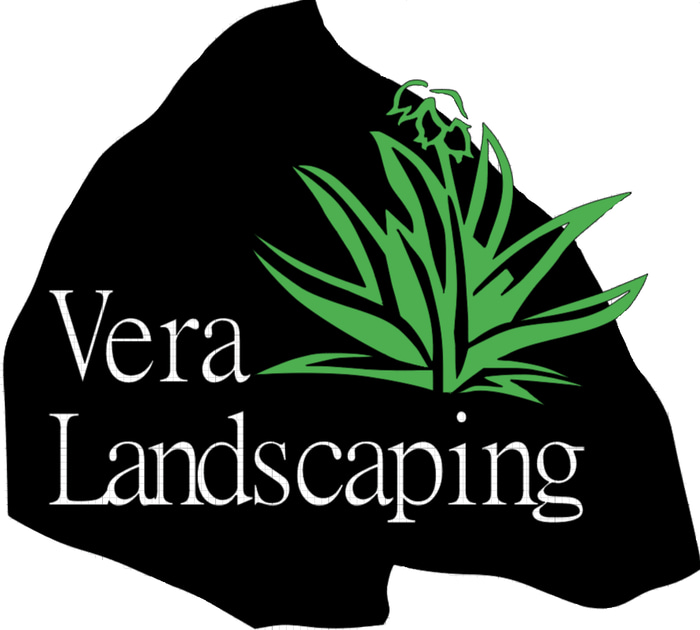 What our customers have to say about Vera Landscaping.
Here's what our customers say
Positive: Professionalism, Punctuality, Quality, Responsiveness, Value
If I could give more than 5 stars, I absolutely would! A year ago I contracted with Vera Landscaping to come in and put in a new sprinkler system in my back yard. They did a fantastic job and the new system works wonderfully! Unfortunately, I wasn't able to plant grass seed before the weather got too warm to get a decent start to a new lawn. After waiting almost a year, I was able to again contract with Vera Landscaping to come in and level the very uneven and bumpy yard and bring in top soil/compost mix in order to prep for laying sod. The landscaping team took such great care of my property! I emailed Christine often with little questions here and there in preparation for the work to be done. She was always so good to reply to me quickly and professionally! I recommend Vera Landscaping 100% to everyone! I was so happy with the cost, the professionalism, the quality, the quick responses, and so much more! I'm so thankful for the amazing work that was done at my home!
06/15/2022
Positive: Professionalism, Punctuality, Quality, Responsiveness, Value
My husband and I could not be more satisfied with our experience with Vera Landscaping. The crew removed much of our grass and installed a gorgeous flagstone patio and stone walkways. They also installed drip irrigation, fixed our sprinkler system, and installed a smart timer.

There are several reasons why Vera Landscaping deserves five stars. First, the crew was extremely respectful. They worked tirelessly and efficiently. When the work was done, they swept the street, and every corner and crevice of our property was clean and organized. Second, my husband and I had a miscommunication about where we wanted a chat path installed. We didn't let Vera know where we wanted the chat path before they finished. Yet, after Vera Landscaping had finished the job, they arrived to install the chat path the following week – at no additional cost. Third, I am personally building my vegetable garden with compost and woodchips to reduce landscaping costs. Since I didn't have the garden beds finished by the time Vera was wrapping up the project, they promised to come back and finish installing the drip irrigation when the vegetable garden is planted – again at no additional cost. Fourth, and maybe most important, under Vera's direction, my husband and I applied for a water reduction grant through Localscapes and were accepted into the program!

Vera Landscaping's prices are fair, the crew is honest and hard-working, and the result of their work will significantly reduce the amount of water our household uses. Thank you!
West Jordan, UT
7/1/2023
Thank you Christine, Mario, and team! We are so happy with the landscaping install you did for our front and back yard! Vera landscaping are the best contractors we've ever hired. Starting from the quoting process Christine is responsive and easy to work with. They care about your property - they cleaned up each day before leaving and there's never any trash left behind. They even power washed the concrete areas around the project on the last day! Our project involved 4000+ sq ft of turf removal and installing plants, drip irrigation, rocks and a chat path. Mario and his crew worked methodically and because it's the same crew daily they worked well together. The final project looks stunning and that's even before the plants have had time to mature. We are also impressed by their attention to detail and they care about the project holistically instead of "just the area they are being paid". Examples: There were two areas of trees unrelated to their project but they checked the entire irrigation system and found and fixed leaks / broken parts without me asking (I knew of one of the leaky areas and to my surprise they fixed it before I asked). Where edging is used, the weed blocker is secured on the vertical part of the edging so weeds don't grow between. Trees are aligned (I saw them backing away multiple times to verify it looks good). They put mulch around existing trees that was not part of the project so the whole project looks nice. We know this is hard work so we appreciate the level of care and detail your whole team puts into it! Thanks for installing for us the water saving yard of our dreams!
07/04/2019
Vera Landscaping has been a joy to work with! From the design to the quality of the completed work, our project has exceeded our expectations. Christine was awesome, providing a detailed estimate very quickly and patiently processing through our questions and concerns as the project progressed. Mario and his crew worked tirelessly and their craftmanship is evident in the finished project. Vera did exactly what they said they would do when they said they'd do it, at a very competitive price - we would certainly use them again. UPDATE: Our HOA just pressurized the irrigation system for the new season and discovered a problem created by our new drip system. Vera Landscaping responded immediately and fixed the problem, plus a couple of other issues that required a half day and lots of effort to fix. The problem was mostly a result of the hodge-podge mess of a sprinkler system in our development, but Vera did great work, very fast, and declined payment for the additional work. We're loving our new backyard and can't say enough good things about Christine and Mario.
1
09/10/2021
Positive: Professionalism, Punctuality, Quality, Responsiveness, Value
Vera Landscaping was able to transform our front yard into the xeriscape we had in mind. Hard working polite people that got the job done in reasonable amount of time and within our budget. Highly recommend as them as one of best contractors we have worked with.
Emilie Jordao
06/01/2021
I'd recommend Vera Landscaping in a heartbeat! They performed work within the established schedule and budget, also came back for repairs in a timely manner all the while having good communication. It's hard to find good landscaping contractors, I'm glad I found them :)